About Us
Mission Statement
Our Mission is to improve the quality of Life around us by professionally and ethically delivering our services to as many clients as possible.
Purpose Statement
To enhance the Safety, Health, Productivity, and Life Enjoyment of our clients through our duct cleaning and other services.
To deliver REMARKABLE service (service so good the client remarks on it to himself, us, or his friends).
Did you know?
Most people spend 60% to 90% of their time indoors.
(American Lung Association)
History of T&D Duct Cleaning
With over 20 years of HVAC experience and a strong desire to serve the community, Tim Unverzagt and Dave Schneider founded T&D Duct Cleaning in 2002. The idea had been with Dave since family members started having severe allergy attacks in the mid 1990's. After doing research into how to reduce the cumulative effects airborne allergens, he tried various active air filters with mixed results. Then he read an article on Air Duct Cleaning by Louise H. Bethea, M.D., P.A. Board Certified Allergist/Immunologist. That's when Tim and Dave formed T&D Duct Cleaning and started cleaning air duct systems in the Baltimore/Metro area.
Background of Founders
---
Both Dave and Tim have lived in the Baltimore/Metro area for all their lives, are season ticket holders for the Baltimore Ravens, Ravens Society Members.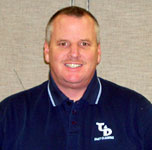 Dave Schneider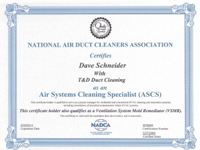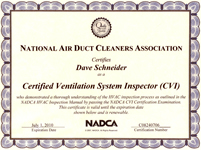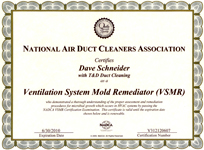 NADCA Certified ASCS (Air System Cleaning Specialist), VSMR(Ventilation System Mold Remediation), CVI (Certified Ventilation Inspector)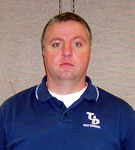 Timmy Unverzagt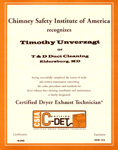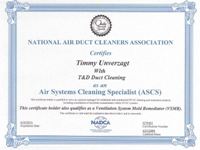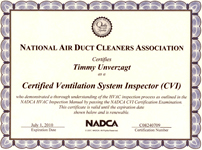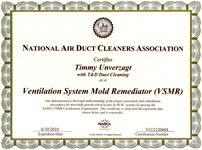 NADCA Certified ASCS (Air System Cleaning Specialist) VSMR (Ventilation System Mold Remediation) CVI (Certified Ventilation Inspector)
CSIA Certified CDET (Certified Dryer Exhaust Technician)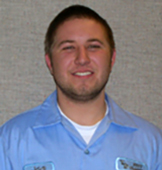 Joe Noonan
Service Manager
10 Years
NADCA / ASCS & CVI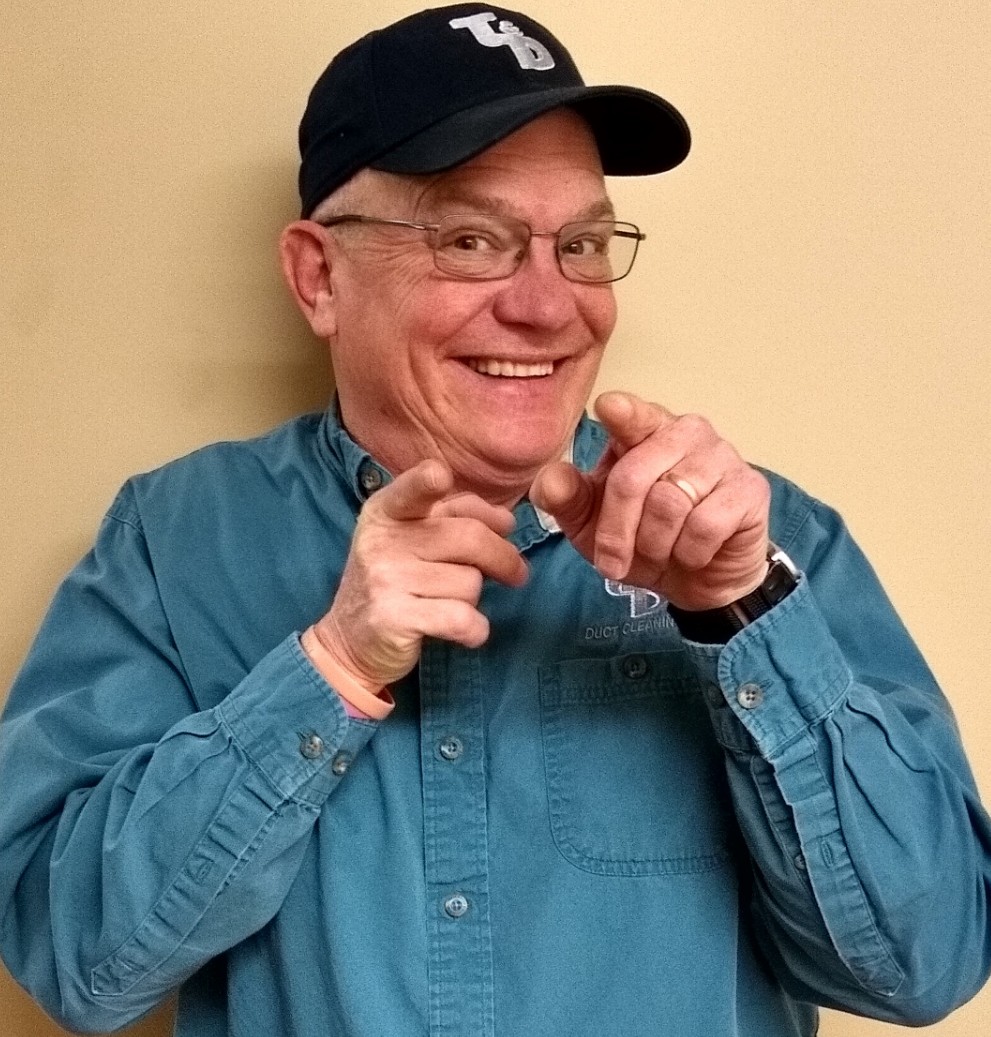 Ray Strozyk
Project Manager
5 Years
NADCA / ASCS & CVI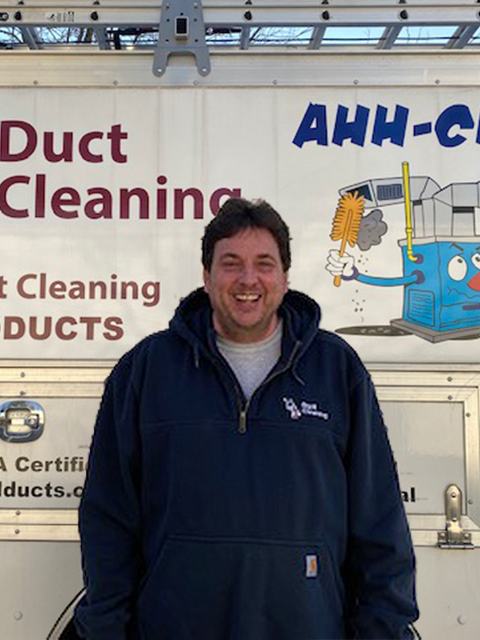 Dave Finck
NADCA / ASCS Certified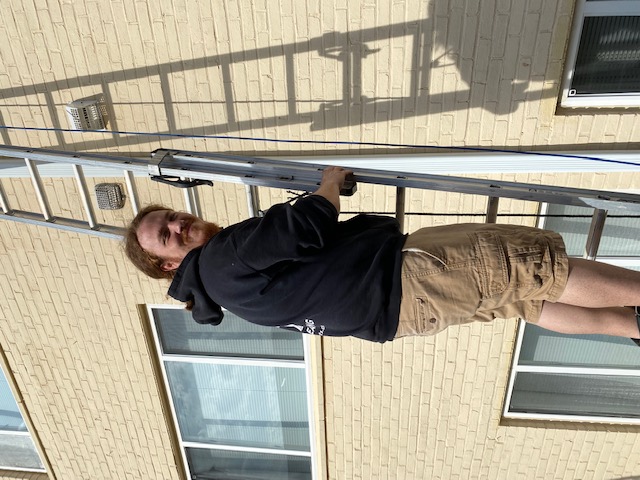 Chris Bloom
NADCA / ASCS Certified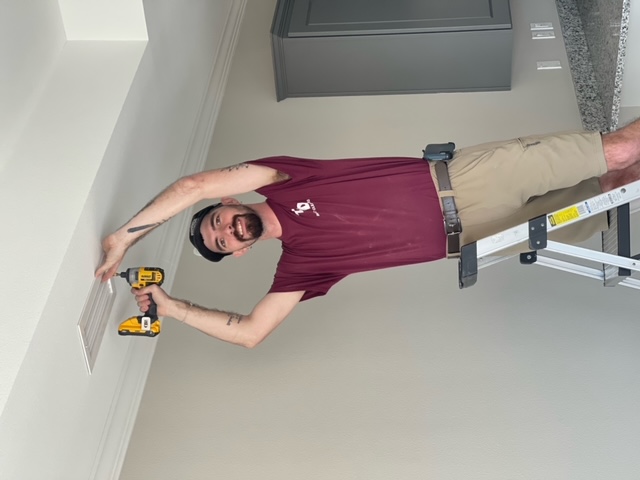 John Hatfield
NADCA / ASCS Certified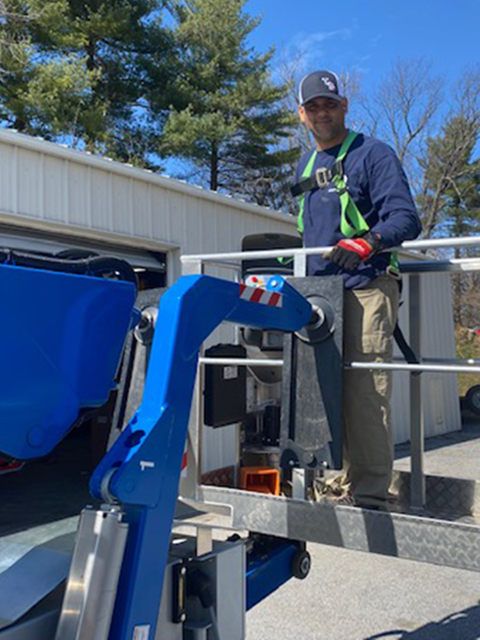 Tony Malo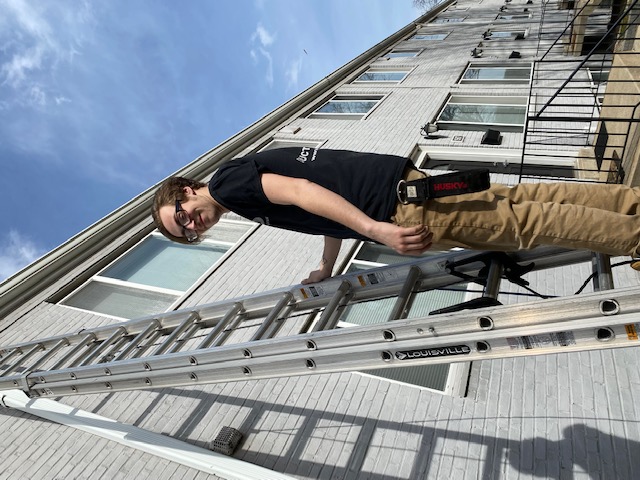 Kyle Varner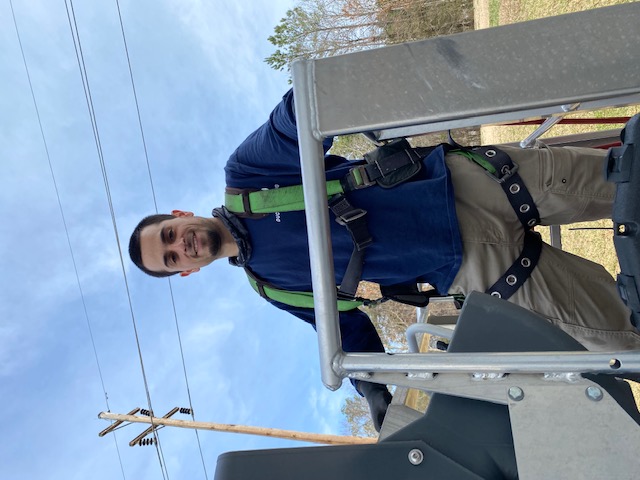 Abe Esfahani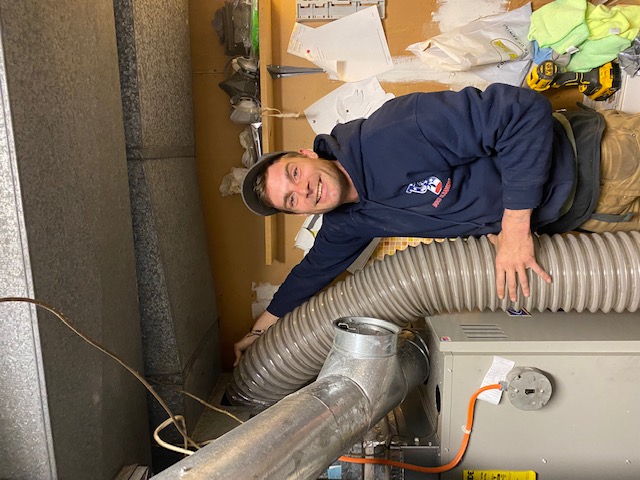 Bruce Davis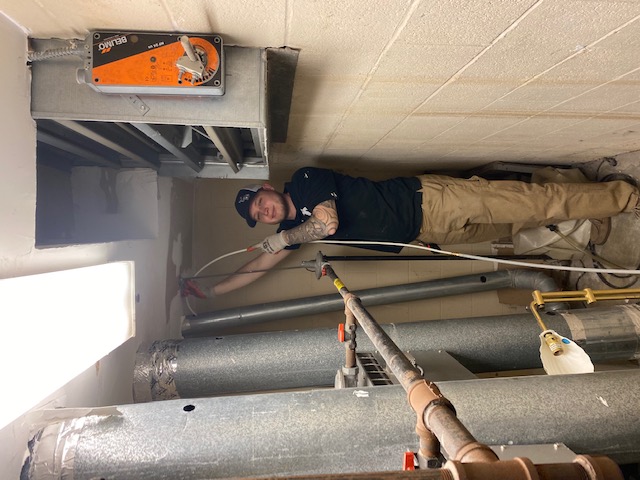 Brian Perez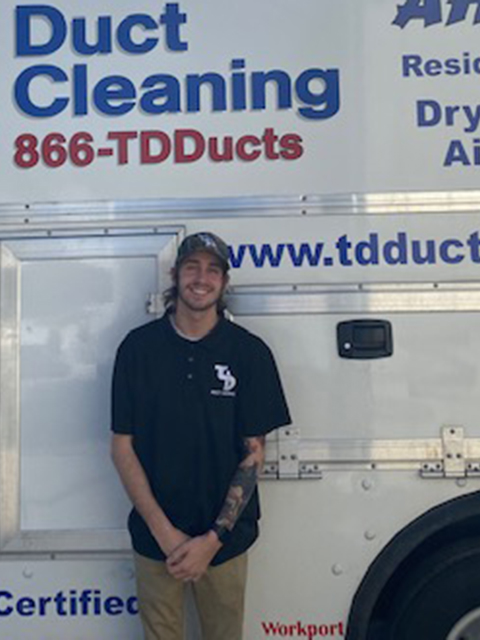 Mike Staubs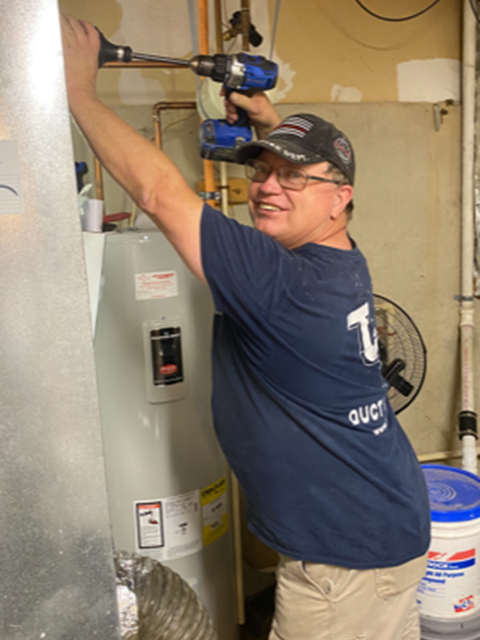 Mark Snyder
NADCA / ASCS Certified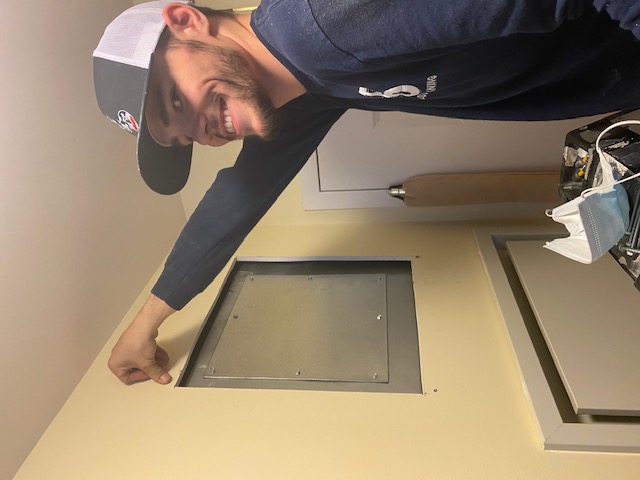 Jimmy Wagner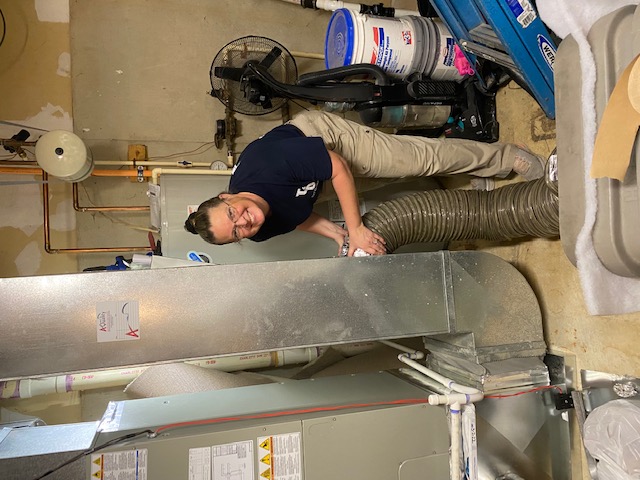 LeAnne Snyder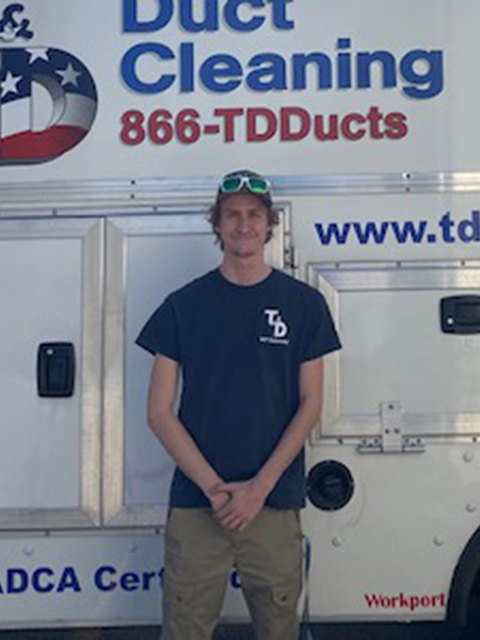 Tyler Upton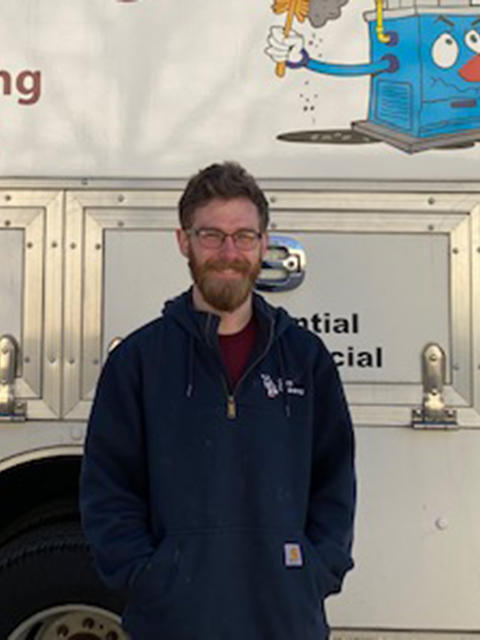 Skyler Waye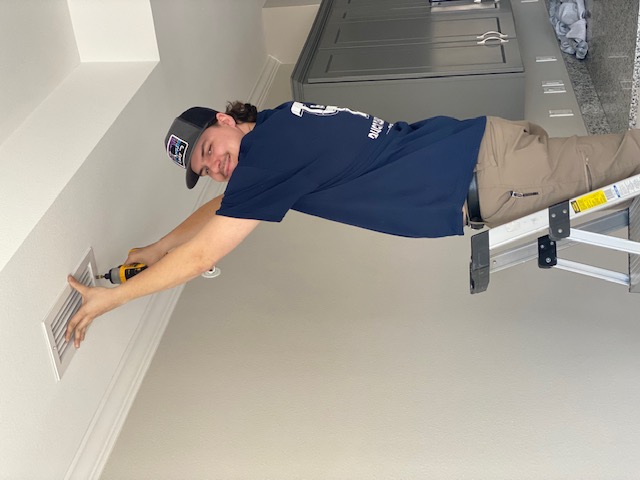 Devin Foster
NADCA = National Air Duct Cleaners Association
ASCS = Air Systems Cleaning Specialist
CVI = Certified Ventilation Inspector
VSMR = Ventilation System Mold Remediator